Oriental, Persian and Area Rug Cleaner Near Wake Forest, NC
Rugs come in contact with a lot of dirt and dust over their lifetime. Regular vacuuming is a major help in keeping a rug clean, but over time particles naturally settle into the fibers and get trapped in the rug. Even though your rug looks clean, it could still be full of dust, dirt and potential allergens that can shorten the life of your rug. To protect your investment and indoor air quality, call on Phoenix Cleaning Solutions for the best rug cleaning services in the Triangle!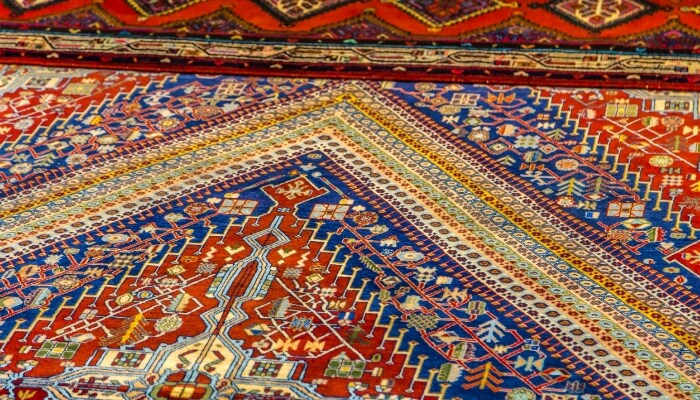 Our Rug Cleaning Process
Free pickup and delivery included.
We remove your rug and help you put it back where it belongs after it's cleaned.
When you call us for rug cleaning services, we will give you a free initial estimate. We will then look at your rug in person and give you the final price quote to get your rug cleaned.
Our full-service rug cleaning includes:
Pick-up

Dusting

Our Most Extensive Washing in our Rug Spa

Specialty Spot Treatment

Guaranteed Odor Removal

Protectant

Delivery
In-home cleaning is a cost-effective option that we recommend for synthetic area rugs in particular. We will come to your home and clean the rug there, and most rugs will dry in just a few hours.
For wool or oriental rugs, however, this will fill your home with the "wet wool" smell. If you have a wool rug, oriental rug or want a superior clean, we can pick up your rug, clean it and return it — usually within a few days.
Wool, Specialty & Oriental Rug Cleaning
At Phoenix Cleaning Solutions, we prefer to move your valuable specialty rugs to our shop for cleaning. Once at our Rug Spa, we can determine the best method of cleaning. These methods include steam extraction, dry cleaning, and full immersion cleaning. Our new location has enabled us to expand our rug cleaning services to offer our most thorough job to date!
We recognize that your oriental rug is a beautiful piece of art that is valuable to you both monetarily and sentimentally. That's why we will treat your rug with the utmost care—as if it were our own. We will handle it carefully and gently, returning it better and much cleaner than before.
Professional Rug Cleaning In and Around Wake Forest
Experts recommend professional oriental rug cleaning once every 18-24 months to keep your rug in good condition. With Phoenix Cleaning Solutions, we make having your rugs cleaned an easy decision that comes with a smooth process.
If you aren't satisfied with the results, you don't pay until you are, that's our promise to you.
Getting your rugs cleaned regularly will ensure they toughen out everyday wear and tear for years to come. Call us today at  919-362-1054 for your free initial price estimate!