Residential Carpet Cleaners
When you need your home's carpets cleaned, join the hundreds of clients throughout the NC Triangle and call Phoenix Cleaning Solutions! Every time we step foot into someone's home we recognize it is a monumental expression of trust — and we take that trust seriously. Our clients know we always treat them and their homes with the utmost respect, arrive on time and work quickly. Our carpet cleaning services transform your home and make it shine!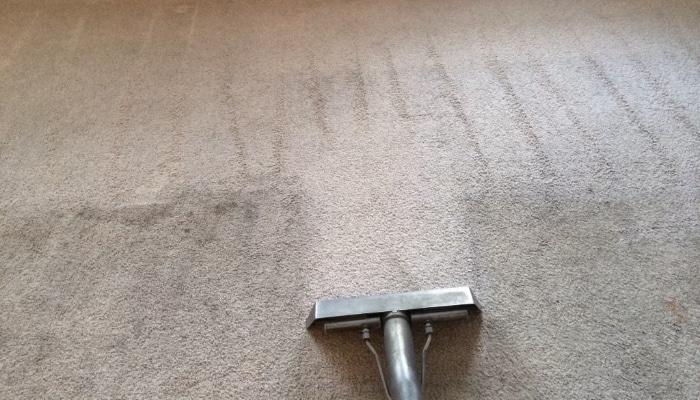 Is carpet cleaning worth the money?
Periodic carpet cleaning is unquestionably beneficial. It's the most effective approach to keep your carpets looking better, healthier, and lasting longer. However, it's also critical that you're upfront with your contractor about what you want to be done, how much it'll cost, and any additional costs, so that you receive the service you expect without any unpleasant surprises when it's time to pay.
Is professional carpet cleaning better than doing it yourself?
The difference is night and day. Professional carpet cleaning will always hold an edge over DIY methods. It comes down to the equipment available. Store bought carpet cleaners can remove some water and grime, but they but they don't properly rinse deep into the carpet fibers. This means you won't get an efficient, thorough cleaning. Plus, they have weaker vacuums, meaning they won't extract all the water back out, raising the possibility of you being left with a damp, musty-smelling carpet. On the other hand, professional carpet cleaners are built to clean into the deepest part of the carpet fibers, then extract all water - and all the dirt, grime and anything else polluting your carpet - leaving you with flooring that looks as good as the day it was laid in.
Make Your Carpet Last With Our Cleaning Services
Carpeting can be one of the most durable investments you make in your home – provided it is cared for properly. With routine cleaning and basic maintenance, a quality carpet can last 20 years or more. We have customers who can prove it!
Virtually every carpet manufacturer recommends that their carpets be professionally cleaned every 12-24 months, and some carpet brands are now making regular cleanings a compulsory condition of their wear warranties.
Dirt and soil are easily seen on a hard surface and soon wiped off, but carpet is a different story. Over time, dirt will work its way deep into the fibers where its abrasive action will cause the carpet fibers to deteriorate. This speeds up the amount of wear and damage the carpet sustains, resulting in having to replace carpets prematurely.
Regular vacuuming helps to combat the damage from dirt, but it's not as effective as it could be without our expert cleaning service.
We specialize in cleaning:
Stairs
Berber Carpets
Wool Carpets
Kitchen Residue
Traffic Patterns
Pet Stains
Synthetic Dye Stains
Industry Leading Carpet Cleaning Solutions
Today's carpets are designed to hide and even repel soil thanks to advances in carpet manufacturing and chemical treatments. However, carpet fibers can still trap and hide dust, dirt, bacteria and other pollutants, leading to matting and wear on your carpet.
Regular carpet cleaning has a number of benefits, including:
Extending the life of your carpet.

Giving a fresh, clean look to a room.

Making a room smell better.

Eliminating dust and particles that bother people with allergies and asthma.
Phoenix Cleaning Solutions is equipped with the latest carpet cleaning equipment and products to give you an exceptional clean. We use a carpet cleaning system that deep cleans your carpets, flushing the dirt and pollutants from the fibers with self-neutralizing cleaning chemicals, Green Seal Certified products, that are also non-toxic and bio-degradable.
Your carpets will be clean and your home more inviting!
Clean And Protect Your Carpets
Carpet manufacturers apply protectors at the factory to help your carpets stay cleaner longer. But, with foot traffic and vacuuming, this protection wears off over time. Phoenix Cleaning Solutions recommends and uses Green Guard by Triplex. It is a safe-to-use protectant in all homes. Reapplying this protector helps restore protective properties to your carpet, helping to extend its life and making it easier to care for.
Having our expert cleaning technicians reapply carpet protector puts a dirt-resistant shield on your carpet, so that dirt and dust cannot make their way into the fibers of the carpet. In addition, our carpet protector slows down the formation of traffic patterns by keeping dirt loose so you get more out of your carpet with your vacuum cleaner. Carpet protectors also act as a buffer against spills, giving you extra time to clean up before they turn into stains.
We Treat Every Home As If It Were Our Own
As a family-owned and operated business, we treat your home and valuable property as if they were our own. Your experience from start to finish will be superior. From the first call to the final walkthrough, we strive to simplify the process and exceed customer expectations.
We are in the business for the long haul so we always stand behind our work. Since 2004 we have strived to build relationships around expert service and unbeatable quality in Wake Forest, Raleigh and throughout the Triangle.
Get a free quote online for your floor and carpet cleaning service today near Raleigh, NC!