Top Rated Residential Carpet, Upholstery, Rugs, Tile & Grout Cleaners
The Raleigh floor cleaning services at Phoenix Cleaning Solutions are fast, dependable and affordable. We take pride in our work and are committed to giving our customers the highest standard of cleanliness, no matter how tough the job. No matter which service you call us for — professional Raleigh carpet cleaning, upholstery cleaning, rug cleaning, or tile & grout cleaning — you can relax knowing your home or business floor cleaning is in the best hands.
Your Satisfaction Guaranteed
If you are unsatisfied with the job we do, you do not have to pay us. Simple as that.
We are IICRC Certified
The Institute of Inspection, Cleaning and Restoration Certification (IICRC) is a certification and standard-setting non-profit organization for the inspection, cleaning, and restoration industries. Our certification demonstrates our expertise in various rug and carpet cleaning methods and protocols. With a comprehensive range of services, including fabric identification, pre-inspections, utilization of suitable cleaning products and state-of-the-art equipment, and the application of the correct methodology for residential and light commercial settings, rest assured that we have everything covered.
Rest assured, we have the skills to get your rugs and carpet clean and shining!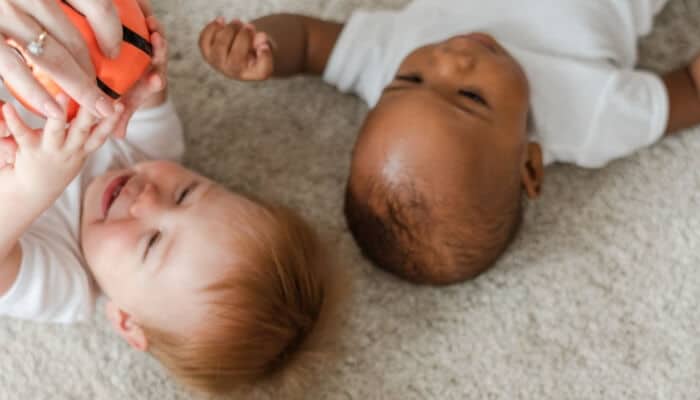 Our clients love that with one call to Phoenix Cleaning Solutions, they can schedule an appointment for all their carpet, upholstery and tile cleaning needs. For the convenience of our customers, we offer a wide range of Raleigh floor cleaning services.
5 Star Professional Carpet Cleaning Services in Raleigh
When it comes to the best carpet cleaners in Raleigh, you can trust the local professionals at Phoenix Cleaning Solutions because our cleaning technicians have the experience with all types of carpets fabrics, fibers and carpet stain removal solutions. We take pride in delivering swift and dependable service for our residential and commercial customers.
Eco-Friendly Carpet Cleaning Solutions
Our commitment to eco-friendliness is evident through our use of natural cleaning products and cutting-edge equipment, ensuring not only efficient and top-notch service but also a positive impact on the environment. By employing innovative techniques, we guarantee a stunning outcome without causing any harm to your carpet. Experience the beauty of a meticulously cleaned space while enjoying peace of mind, knowing that our methods are environmentally conscious.
We understand the importance of maintaining a clean and fresh environment for your homes, and will go above and beyond to deliver outstanding results. With our commitment to customer satisfaction, we can offer same-day service, ensuring that your carpets receive the attention they need without any delay. Leave your tough pet stains and odors to us and we'll leave your carpet revitalized and looking better than new.
So, if you're in need of top-notch carpet cleaning company in Raleigh, don't settle for anything less than the local experts who prioritize quality, professionalism, and convenience.

The best cleaning company bar none, I use them three times a year . Highly recommend.

Because I have 3 dogs, I have my carpets and rugs cleaned every quarter. I have tried multiple services, and Phoenix Cleaning Solutions quickly became my "go-to" service provider for the last ~5 years. The staff are friendly and thorough. They provide excellent recommendations. Plus, there are no strong fragrances, which is very important to me. I highly recommend Phoenix!

I am pleased with the job they did cleaning my carpet and 2 area rugs.
How much does carpet cleaning cost in Raleigh?
It cost from $100 - $300 to clean carpets in the Raleigh area. The cost of carpet cleaning in Raleigh can vary depending on several factors, such as the size of the area to be cleaned, the condition of the carpets, the type of cleaning method used, and the company you choose. Keep in mind that this is just an approximate range, and prices may vary. It's always best to contact local carpet cleaning companies in Raleigh to get accurate quotes based on your specific needs.
Are professional carpet cleaners worth the money in Raleigh?
Yes, professional carpet cleaners are worth the money in Raleigh, depending on your specific circumstances. Here are a few factors to consider when deciding if hiring professional carpet cleaners is worth it:
Expertise and Equipment - Professional carpet cleaners have the knowledge, experience, and specialized equipment to effectively clean and remove dirt, stains, and allergens from carpets.
Time and Effort - Carpet cleaning can be a time-consuming and physically demanding task, especially if you have large areas to clean or stubborn stains to remove. Hiring professionals allows you to save time and energy.
Deep Cleaning and Maintenance - Professional carpet cleaning goes beyond surface cleaning. They can deep clean your carpets, removing deeply embedded dirt and allergens, which can improve indoor air quality and extend the lifespan of your carpets.
Convenience - Hiring professionals eliminates the hassle of renting equipment, buying cleaning solutions, and doing the cleaning yourself. They will handle all aspects of the cleaning process, making it a convenient option for many homeowners.
Specialized Services - Professional carpet cleaners may offer additional services such as stain protection treatments, odor removal, and upholstery cleaning, which can enhance the overall cleanliness and appearance of your home.
How do I choose a good carpet cleaning company in Raleigh?
When choosing a carpet cleaning company in Raleigh, here are some factors to consider to ensure you select a good and reliable service provider:
Reputation and Reviews: Look for companies with a good reputation and positive customer reviews. Check online review platforms, such as Google to get a sense of the company's track record and customer satisfaction levels.
Expertise: Consider companies that have been in the carpet cleaning business for a while. Experience often correlates with knowledge, expertise, and a better understanding of various carpet cleaning techniques and challenges.
Certification and Training: Verify if the carpet cleaning company's technicians are certified by recognized industry organizations, such as the Institute of Inspection, Cleaning and Restoration Certification (IICRC). Certification demonstrates their commitment to upholding professional standards and staying updated on the latest cleaning techniques.
Services Offered: Assess the range of services offered by the company. Apart from carpet cleaning, do they provide additional services like upholstery cleaning, stain removal, or odor elimination? Having a company that can address multiple cleaning needs can be beneficial.
Insurance and Guarantee: Ensure that the carpet cleaning company has appropriate insurance coverage to protect against any potential damage or accidents that may occur during the cleaning process. Additionally, inquire about their satisfaction guarantee or warranty policy to ensure you have recourse if you're not satisfied with the results.
Pricing and Estimates: Obtain detailed price quotes from multiple carpet cleaning companies. Compare the services offered and the value for money rather than solely focusing on the lowest price. Be wary of companies that provide unusually low estimates, as they may cut corners or use subpar cleaning methods.
By considering these factors and conducting thorough research, you can choose a reliable and professional carpet cleaning company in Raleigh that meets your specific requirements.
Raleigh Rug Cleaning Services
Did you know that your rugs could be hiding dirt and allergens even if they look clean? Regular vacuuming is not enough to prevent particles from getting trapped in the fibers. To avoid shortening the lifespan of your rug, it is recommended to have it professionally cleaned every 18-24 months. Protect your investment with the help of Phoenix Cleaning Solutions' expert Raleigh rug cleaners.
Phoenix Cleaning Solutions recommends that you have your rug cleaned by our professional Raleigh cleaners once every 18-24 months. When you call us for NC rug cleaning services, we will give you a free initial estimate. We will then take a look at your rug in person and give you the final price quote to get your rug cleaned.
In-home cleaning is a cost-effective option that we recommend for synthetic area rugs in particular. We will come to your home and clean the rug there. Most rugs will dry in just a few hours.
Specialty and Oriental Rug Cleaning
We prefer to move your valuable specialty rugs to our office for cleaning. Once at our cleaning plant, we can clean both sides and can either dry clean or steam extract the soil and tough stains. We have found that the HOST Cleaning System offers the highest level of safety for your rug while still providing an exceptional cleaning result.
We recognize that your oriental rug is a beautiful piece of art that is valuable to you both monetarily and sentimentally. That's why we will treat your rug with the utmost care—as if it were our own. We will handle it carefully and gently, returning it better and much cleaner than before. If you aren't satisfied with the results, you don't pay until you are: that's our promise to you. If you have a wool rug, oriental rug or want a superior clean, we can pick up your rug, clean it and return it — usually within three days.
Expert Upholstery & Furniture Cleaners
Your Raleigh furniture has to be able to stand up to a lot. Spills, stains, pets and small children are some of the destructive forces your furniture could be up against — not to mention the natural wear and tear that takes place over time. With the help of Phoenix Cleaning Solutions' professional cleaning services, your upholstered furniture will be revitalized and look new once more.
Frequent deep cleaning of your upholstery will ensure the longer life of your favorite furniture by removing the dirt and oils that can eventually break down the fibers in upholstery. Upholstery involves a variety of fabrics types, and we can clean them all, from simple to delicate fabrics.
We can treat every piece of furniture in your Raleigh, NC home to get it looking great now and keep it going strong for years to come. For a free estimate on upholstery or upholstery cleaning, or any of our floor services, connect with our team today!
Get The Best Carpet Cleaning Solutions in Raleigh
At Phoenix Cleaning Solutions, we combine great service, quality cleaning and affordable prices. Contact us online or call us today at 919-362-1054 for a free estimate on any of our floor, furniture  and carpet cleaning services throughout Raleigh and the surrounding areas.
Local Reviews
for Raleigh, NC
---
Bynum B.
Tile & grout cleaning service call. Customer's bathroom was in rough shape, performed thorough tile & ground cleaning and they look like new.
Near

Stonehill Dr,

Raleigh

,

NC

27609
Bynum B.
Carpet cleaning service call. Performed cleaning of customer's bedroom carpets, everything looks good.
Near

Windham Dr,

Raleigh

,

NC

27609
Nate C.
Rug Cleaning service call. Customer had several heirloom rugs that needed refreshing. performed thorough rug cleaning and they're looking great now.
Near

Six Forks Rd,

Raleigh

,

NC

27609
Bynum B.
Carpet cleaning visit. Customer was looking to refresh their home rather than install new carpeting. Performed thorough carpet cleaning.
Near

Inglewood Ln,

Raleigh

,

NC

27609
Bynum B.
Rug cleaning service call. Performed rug cleaning on several area rugs customer had purchased used from a local auction.
Near

Galax Dr,

Raleigh

,

NC

27612
Nate C.
Carpet Cleaning service call. Customer required area rug cleaning for aging oriental rug. Customer claimed it looked "brand-new" after cleaning was completed.
Near

Whatley Ln,

Raleigh

,

NC

27604
Nate C.
Couch cleaning service call. Customer had a 10-year-old couch they didn't want to get rid of but it was full of dirt accumulated over that time. Performed professional upholstery cleaning and customer said it was like getting a new couch.
Near

Mill Glen Cir,

Raleigh

,

NC

27614
Nate C.
Carpet Cleaning
Near

Cardington Ln,

Raleigh

,

NC

27614
Nate C.
Furniture cleaning service call. Customer's pet had done some "damage" to a couple of their recliners. Performed professional upholstery cleaning to remove stains and odor.
Near

Capital Blvd,

Raleigh

,

NC

27616
Nate C.
Carpet Cleaning
Near

Wensford Ct,

Raleigh

,

NC

27615
Nate C.
Carpet Cleaning
Near

Eton Rd,

Raleigh

,

NC

27608
Nate C.
Carpet Cleaning
Near

Windy Woods Dr,

Raleigh

,

NC

27607
Nate C.
Carpet Cleaning
Bynum B.
Carpet cleaning service call. Customer needed a multi-room carpet cleaning for their home after a few years of neglect. Everything looks new and refreshed now.
Near

Brown Pl,

Raleigh

,

NC

27604
Bynum B.
Rug cleaning service call. Customer had purchased a rug from a yard sale and wanted to have it thoroughly cleaned before placing it in the home.
Near

Apache Dr,

Raleigh

,

NC

27609
Bynum B.
Carpet cleaning service call. Customer uses the home as an Airbnb and previous guests were a little rough on it. Performed thorough carpet cleaning and all stains have been removed.
Near

Holly Dr,

Raleigh

,

NC

27615
Nate C.
Rug Cleaning
Near

Glenwood Ave,

Raleigh

,

NC

27608
Nate C.
Carpet Cleaning
Near

Old Miravalle Ct,

Raleigh

,

NC

27614
Nate C.
Carpet Cleaning
Near

Benevolence Dr,

Raleigh

,

NC

27610
Nate C.
Tile and Grout Cleaning
Near

Old Lantern Ct,

Raleigh

,

NC

27614
Nate C.
Carpet Cleaning
Near

Neuse Landing Ln,

Raleigh

,

NC

27616
Nate C.
Carpet Cleaning
Near

Olive Rd,

Raleigh

,

NC

27606
Nate C.
Carpet Cleaning
Near

Dwellinghouse Ct,

Raleigh

,

NC

27615
Nate C.
Carpet Cleaning
Near

Cedar Waters Dr,

Raleigh

,

NC

27607
Joel D.
Carpet cleaning
Near

Sagamore Ct,

Raleigh

,

NC

27604