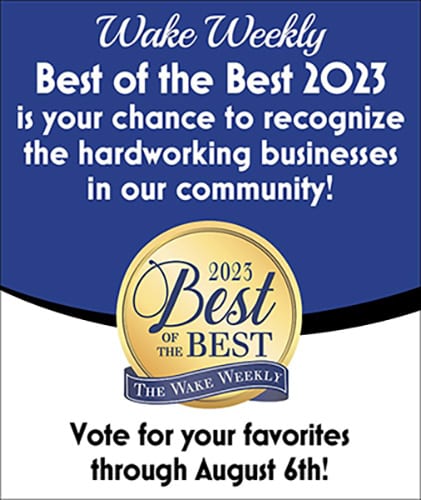 Vote for Phoenix Cleaning Solutions in the Wake Weekly Best of the Best 2023 Contest!
Hey everyone! We are beyond excited to announce that we are nominated for "Best Rug & Carpet Cleaning" at this year's Wake Weekly Best of the Best Awards! We've got some stiff competition, but we know our fans love us as much as we love them, so if you've got a few seconds head on over to the Best of the Best 2023 site and vote for Phoenix!
Voting is open through next Sunday, August 6th, and while you're there we encourage you to highlight all your other favorite businesses in the area. Small businesses thrive on this type of support!
If you've got a rug, carpet or piece of upholstery you need cleaned, we're always here ready to provide spotless service… so after you vote, message us online or call 919-362-1054 to schedule your appointment!