Commercial Carpet Cleaners for Raleigh and Durham Businesses
A clean work environment not only increases productivity but improves employee satisfaction. A clean space also makes a positive impression and an inviting atmosphere for clients. For your commercial floor cleaning needs, turn to the professional team at Phoenix Cleaning Solutions. Raleigh, Durham and other Triangle businesses swear by our superior cleaning services. We utilize high-end Butler Van technology which is recommended by every major carpet manufacturer for the best results. No restaurant or business is too dirty for our cleaning pros - Connect with us today!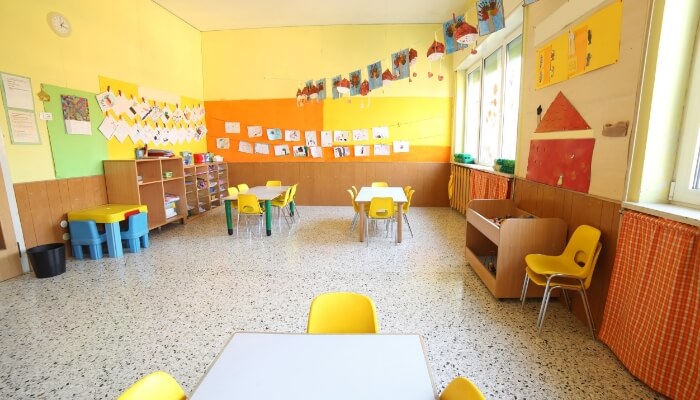 How often should commercial carpets be cleaned?
Preventative cleanings should be done once or twice a month in high-traffic areas like hallways and entrances. Every two to three months should be adequate for medium-traffic areas like administrative offices. It is suggested that less-used areas, such as conference rooms, be cleaned every six months.
What are the benefits of hiring a professional commercial carpet cleaning company?
If it is maintained, carpet can be an investment. Your carpet will last for years if you hire a professional carpet cleaning company.
You should have a thorough cleaning performed on them once a year in addition to having them cleaned to remove stains. You can avoid having to replace them too soon by doing this.
Your floors will be inspected by experts who will inform you if any special maintenance is required. After that, they will perform a thorough cleaning to ensure that your carpets not only look their best but also last longer.
Commercial Carpet Cleaning Services
Residue is the leading cause of premature commercial carpet wear and abrasion. The extra chemistry left in the carpet acts like a magnet, holding on to dirt and soil. This reaction makes vacuuming less effective, exaggerates wear, and decreases the life of the carpet.
Our commercial carpet cleaning services utilize steam extraction and encapsulation methods for a superior clean. Hot water extraction coupled with our special chemistry cleaning product help remove the residue left on your building's carpet, leaving it clean and restored. This hot water extraction process is simply the best for maintaining commercial carpets.
Commercial Cleaning Solutions
For high-rise and difficult-to-access commercial offices, we also provide encapsulation carpet cleaning services. If drying times are critical for your office lobby or other space, a fast drying encapsulation method may work better for your business.
We are happy to accommodate the particular needs of our clients and will make a plan unique to the needs of your space. Our years of experience and use of industry-leading technology make us the Triangle's number one choice in commercial carpet cleaning services.
Hard Surfaces Cleaning
Hard surfaces, like tile and vinyl floors, are often overlooked in commercial spaces. Common janitorial maintenance can leave a residue that builds up over time, leaving the floor's appearance dull, sometimes even extra slippery when wet. Phoenix Cleaning Solutions makes sure to address all of your flooring in our cleaning process, including your hard surface areas. Let us restore your commercial hard surfaces along with your carpets.
Full Services For All Commercial Needs
Phoenix Cleaning Solutions inspects your commercial property first before preparing a detailed cleaning plan that will account for your entire workspace. There are a lot of factors that go into what needs to happen to maintain commercial spaces. For instance:
Daycare carpet needs to be cleaned far more regularly by regulations. In addition, organic stains and kid issues need to be sanitized. For daycares, we would recommend a more frequent schedule with specific treatments to treat all issues.
We have a number of restaurants on our rotation as well. The carpet and hard surfaces require different visits, chemistry and expertise.
Common office space is the type of commercial space that requires the least frequent cleanings, but may still pose unique challenges.
For all commercial cleaning, regularity is critical. Flooring that has consistent use can be destroyed very quickly with improper maintenance.
We specialize in regularly deep cleaning and maintenance in:
Office Buildings
Churches
Day Cares
Car Dealerships
Restaurants
Hotels
Apartment Complexes
Retail Stores
Healthcare Facilities
Other Commercial Spaces
Professional Carpet Cleaning For Your Raleigh & Durham Area Business
We are proud to be the Triangle's go-to commercial cleaning company for restoring floors and carpets. We will walk through the whole process and answer any questions before moving forward with our work. Our commercial carpet cleaners will produce results that will wow you and our customer service will delight you.
Contact our cleaning professionals today at 919-362-1054 or contact us online to set up a consultation!